If you love something, it will work. That's the only real rule.
~Bunny Williams
Picking out cabinet hardware is the last step in designing your kitchen or bathroom cabinets. Choosing the right style not only makes a big visual impact but also makes it easy to use every day.
First, decide if you want all knobs or pulls or a combination of both. Generally, we put pulls on drawers that open straight, and knobs on doors that open on an angle so your fingers easily rotate while operating.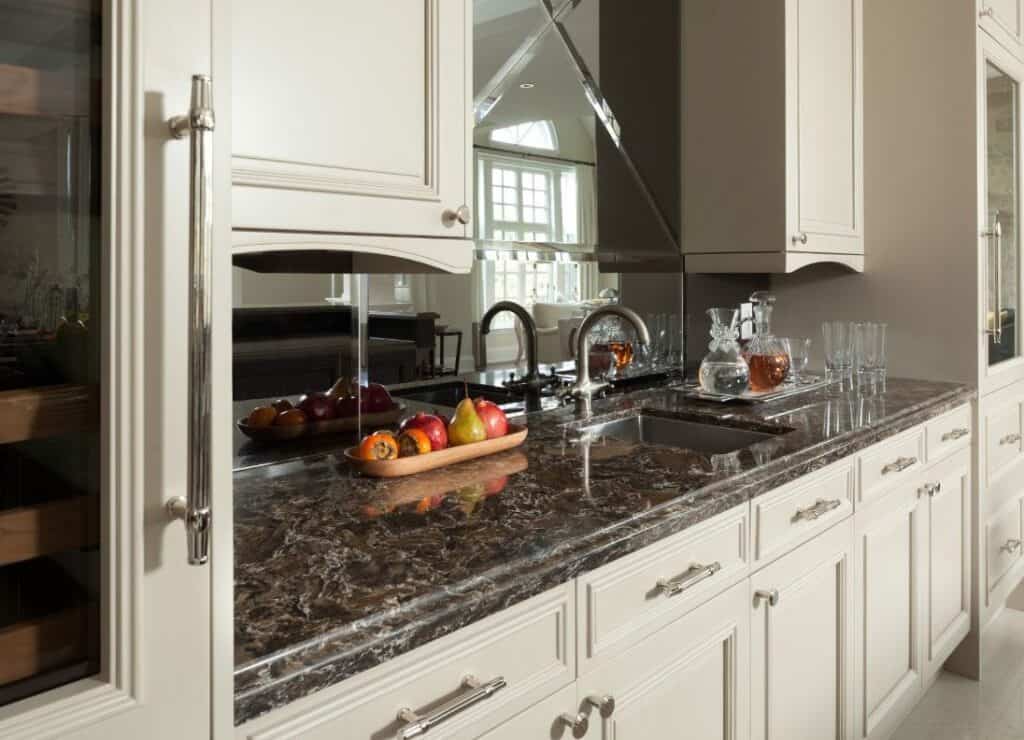 All the Same or a Combination
Knobs on doors and pulls on drawers, however, is not a hard fast rule. If form trumps function in your kitchen design it's perfectly fine to choose elements based on aesthetics. Let's say that your overall goal is to create a sleek, modern look with minimal distractions. Linear pulls used on both upper and lower cabinets portray a streamlined, cohesive effect. The popular mid-century modern architectural style has made stainless steel bar pulls popular in kitchen cabinetry design. Using all knobs—a less expensive choice—fits better in a vintage kitchen since that's what was mostly available back in the day. Keep in mind that opening heavy drawers with knobs can be a little awkward.
Most of our cabinets at Swita Cabinetry have a combination of coordinating knobs and pulls. Pulls are mounted on drawers horizontally and vertically on doors unless homeowners have a different preference. The placement of hardware can add visual interest, for example, if you put them in uncommon places like the top third of your drawer front instead of the center.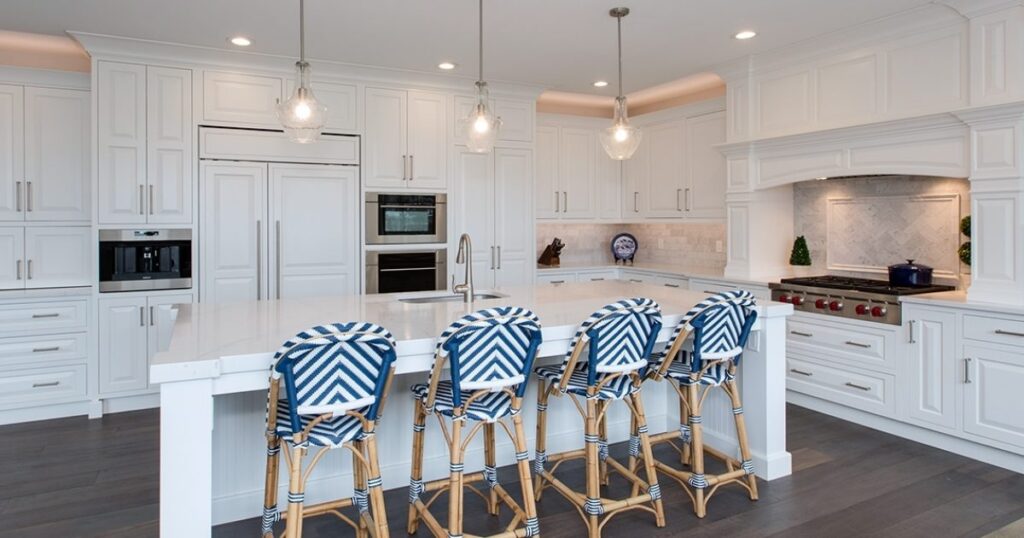 Hardware Size Matters
Beware of sizes that are not proportionate. It's unfortunate to see a big beautiful drawer mismatched with a skimpy looking pull. Large drawers, 30" to 48" wide, require pulls longer than 8" or two that are around 4" each. Medium drawers are between 12" to 30" and work with pulls that are 4" to 8" long and a knob 1" to 1.5" in diameter.  Small drawers are typically 12" wide or less and work best with a pull that's 3" to 4" long or a knob that's 1" in diameter.
The Right Hardware Completes the Look
Basically, it comes down to your design goals when choosing between knobs, pulls or a combination. Hardware is the jewelry of the kitchen so it must enhance the look, be comfortable and coordinate with the entire room.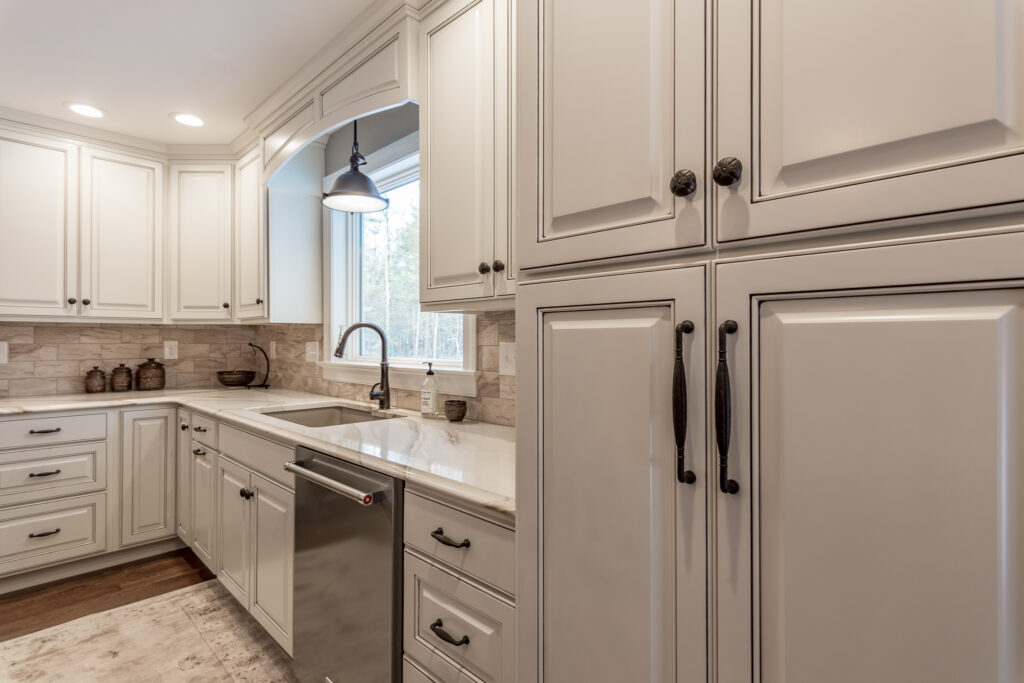 WHERE TO GET MORE IDEAS 
If you'd like to see more kitchen cabinet ideas with decorative hardware, check out our Facebook page @switacabinetry or make an appointment to stop by our showroom:  call 715-693-2670 or email karla@switacabinetry.com.
---

BY KARLA SWITA

Karla is married to Pete and together they own and operate Swita Cabinetry.