Stuff. We have it everywhere. At home, in the garage, at school and at work. Keeping it all organized can be a challenge if you don't have a designated place for everything.
Wood lockers have become a popular solution to easily managing our belongings. Lockers make every space more efficient and attractive from mudrooms, hallways and laundry rooms to garages and locker rooms.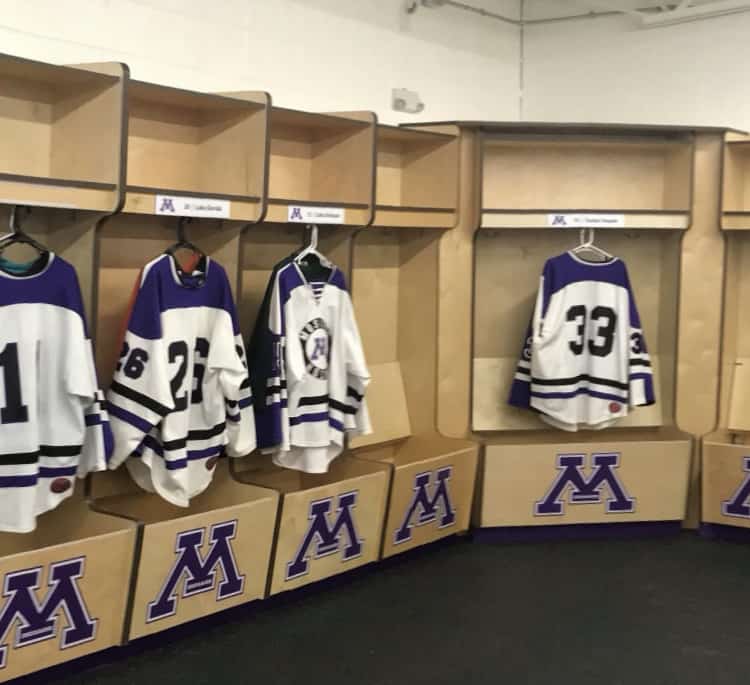 Swita Cabinetry recently made wood lockers for Mosinee High School, The Papermakers and D.C. Everest High School locker rooms for their hockey and baseball teams. The open front lockers with fixed hooks make it easy to access uniforms and equipment. Built-in benches allow individualized seating for lacing up skates and cubbies and lock-up cabinets add extra storage and security. They're perfect for athletes on the move, not to mention they add an element of sophistication like big league locker rooms.
Our wood lockers can be customized to meet your specifications or ordered standard without add-ons. Here are 5 more benefits to having wood lockers.
1. The Natural Beauty of Wood
With nature's beautiful lines and markings, wood is inherently unique. It has always been the gold standard for elegance and longevity. And since wood is a renewable resource, it's one of the greenest building materials out there.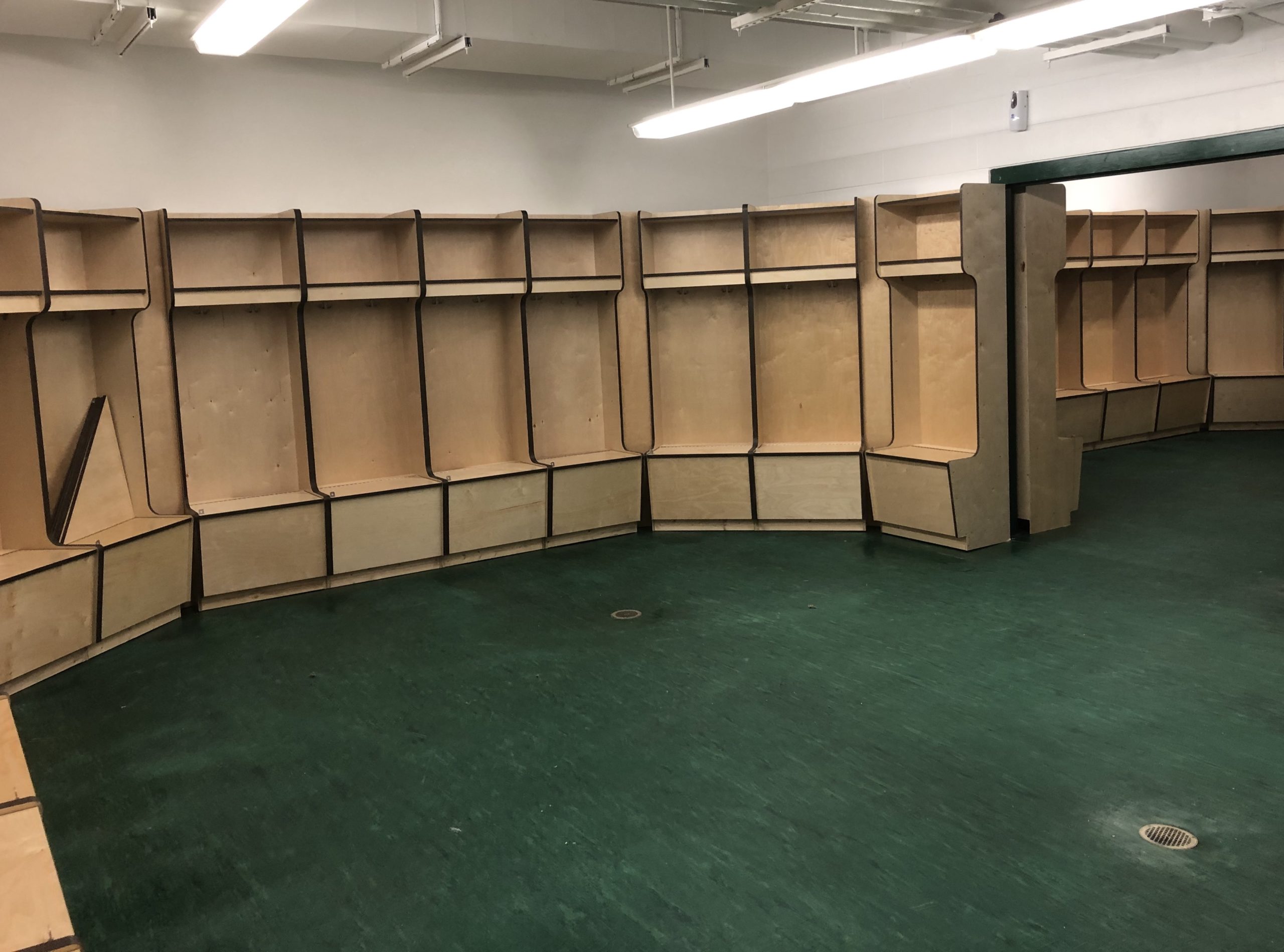 2. Customize Your Lockers
Wood lockers are great for showing school pride with a school logo or select stain color. Add a bench with a lock or open cubbies.
3. Wood vs. Metal Cabinets
If you want a dependable, affordable locker system, our full ¾" Birch plywood lockers are a solid choice. The cross-layered structure of bonded veneers in plywood are stronger than wood itself and lasts for years. And unlike metal, plywood does not corrode. Also, wood is completely customizable whereas metal locker sizes and styles are more limited. Stylish wood lockers look professional, sleek and organized in busy spaces.
4. Quick Access Design
Open front lockers with hooks give players grab and go access, which matters most when they're on the clock. And the design of the locker system maximizes space for coach/player interaction before and after games if needed.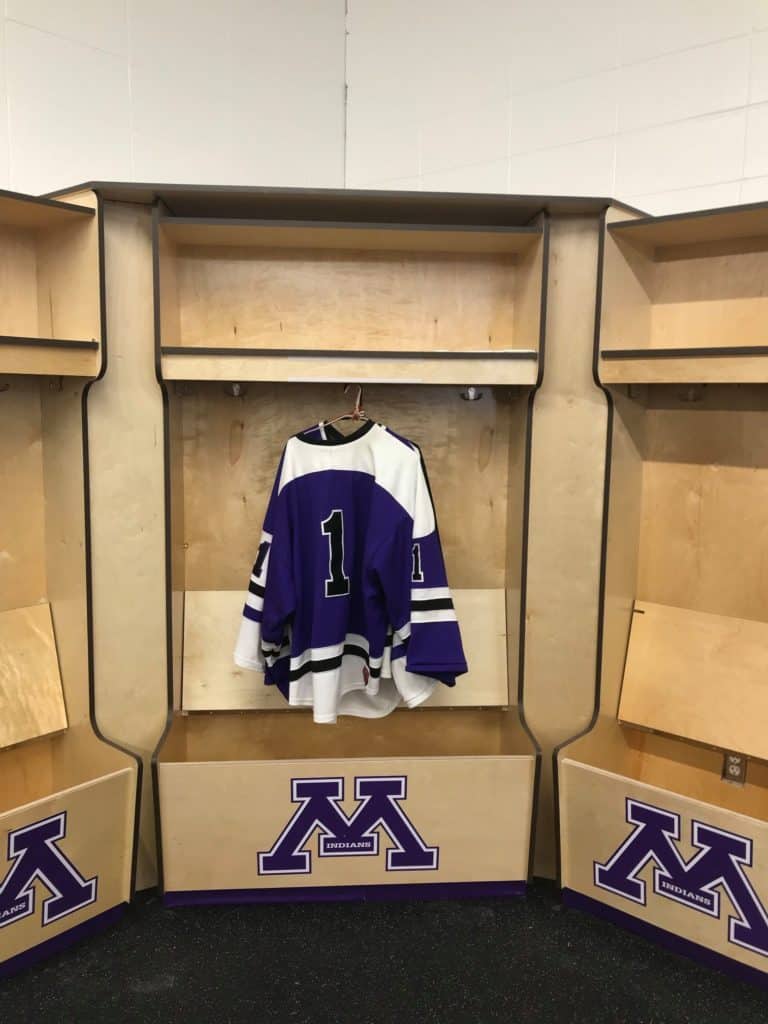 5. Arrives Fully Assembled
Your lockers are constructed right here in central Wisconsin, USA and delivered fully assembled so there's no on-sight guesswork. It's a turnkey operation, from design and construction to delivery and installation.
If your school, home or business needs to get organized with reliable wood lockers, contact us today.
VIEW MORE OF OUR CUSTOM WORK 
Visit our Facebook page @switacabinetry or Pinterest @switacabinetry.
Meet with us by calling 715-693-2670 or email karla@switacabinetry.com.
---

BY KARLA SWITA

Karla is married to Pete and together they own and operate Swita Cabinetry.