Laundry rooms have become one of the most evolved spaces in the home with beautiful, functional cabinetry, countertops and multi-purpose areas like lockers and dog washes.
Not only are homeowners designing these rooms to be more organized, but attractive too.
Here, you'll find seven laundry room must-haves that our customers frequently request.
7 Characteristics of a great laundry room 
Mudroom Space. In many homes, the laundry room doubles as the catch-all mudroom. Lockers with cabinet doors and coat hooks have come to the rescue of the disorganized area. And many people incorporate benches and open shelving if they have room. It's all about creative storage solutions for active lifestyles.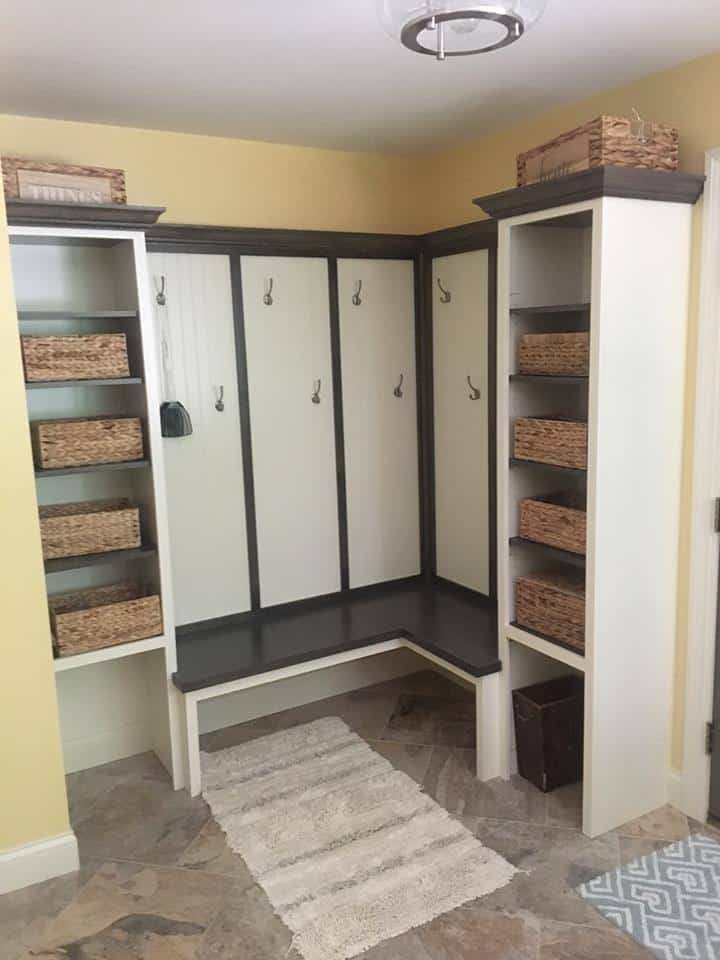 Cabinets. You can never have enough storage space. So, hang as many overhead cabinets or tall vertical units as you can fit. Long spans of cabinets can be broken up with open shelves for a modern look. Use vertical pantries to store brooms, mops, vacuums and extra household items.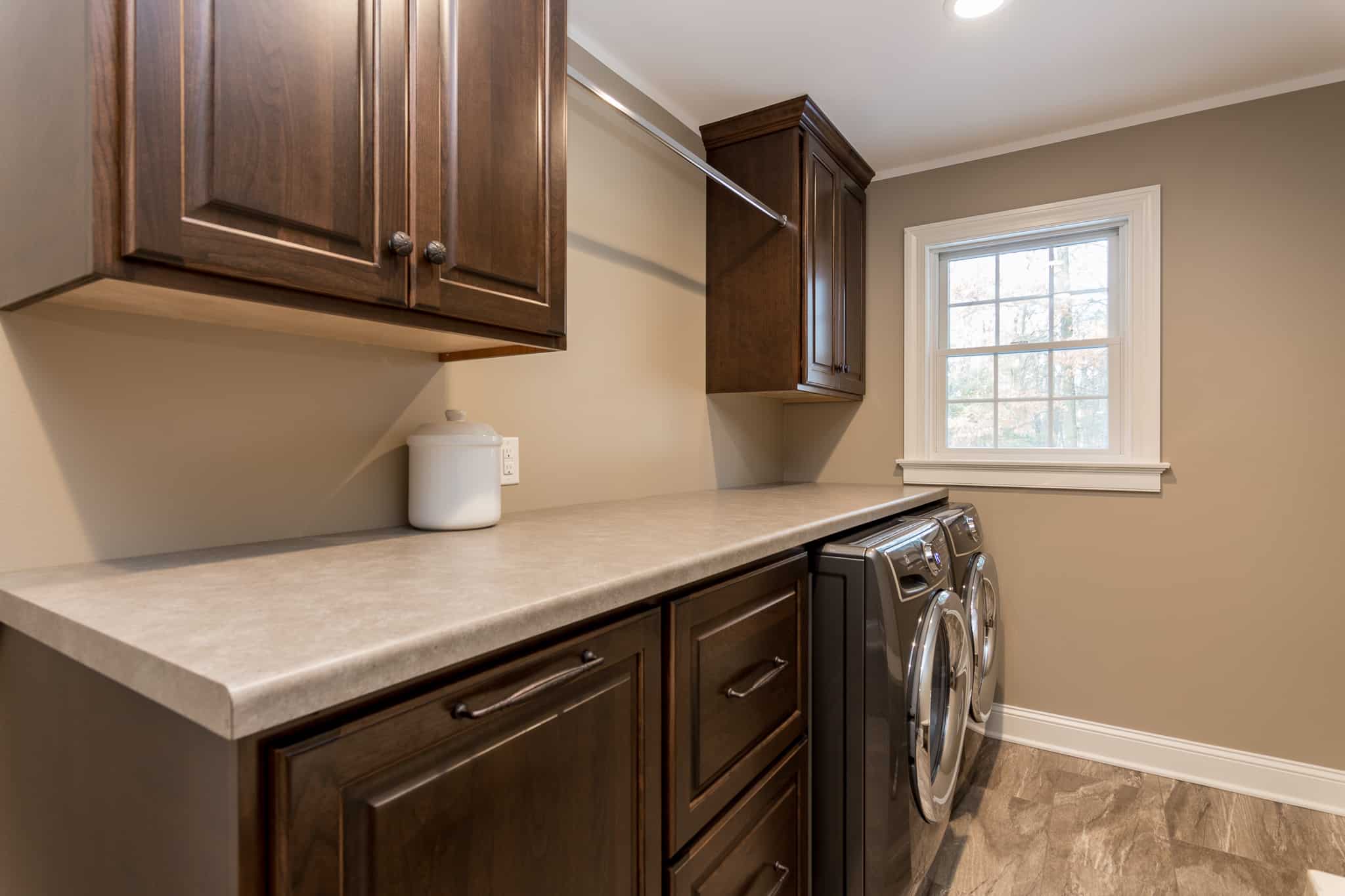 Stone Countertops. Granite and quartz are not just for kitchens anymore. Busy workspaces like laundry rooms benefit from durable surfaces too. Plus, they look fantastic. If your mudroom/laundry is in a high traffic zone, and first impressions are very important to you, consider stone or other solid surfaces for maximum appeal. Certainly, it'll be worth the investment especially if the rest of your home is decked out in stone tops.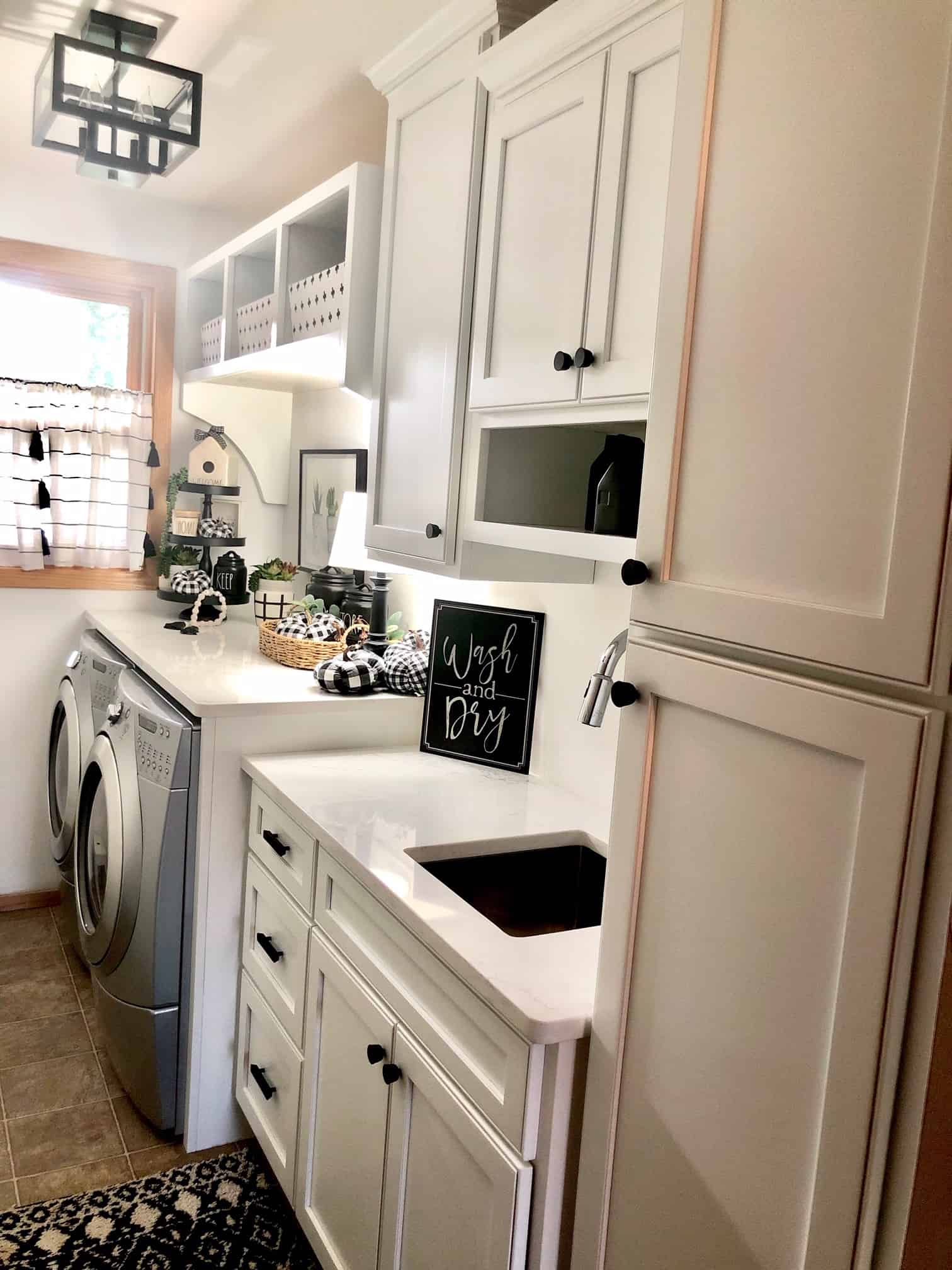 Dog Wash Station. Homes are getting more pet-friendly as owners find ways to incorporate pet items into cabinets and storage areas. Pet feeding stations are built right into lower cabinets for food and water dishes. Pull-out recycling bin base cabinets are great for storing large bags of dog food. That is to say, if you have the space, by all means add a dog wash station so Fido's dirt and fir stay in his shower instead of yours.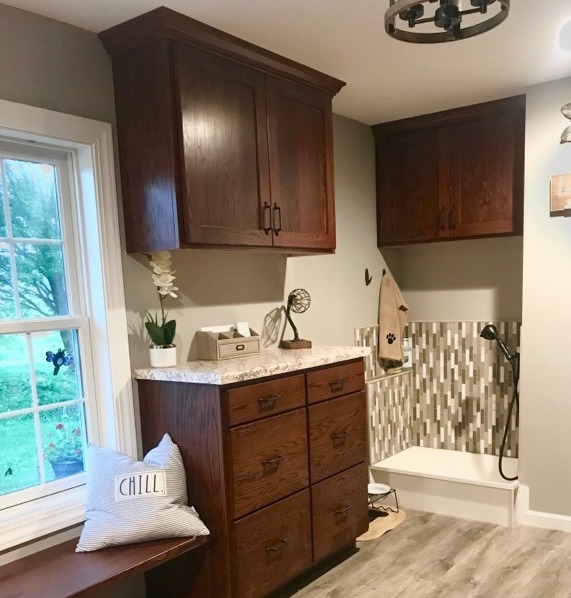 The Island. Larger areas in laundry rooms, above all, let you plan for better workflow. You have a spot for folding clothes, wrapping gifts or doing craft projects or homework. And, make use of the extra space with storage drawers and pull-out bins. Don't forget about adding electrical outlets for vacuum cords or phone chargers.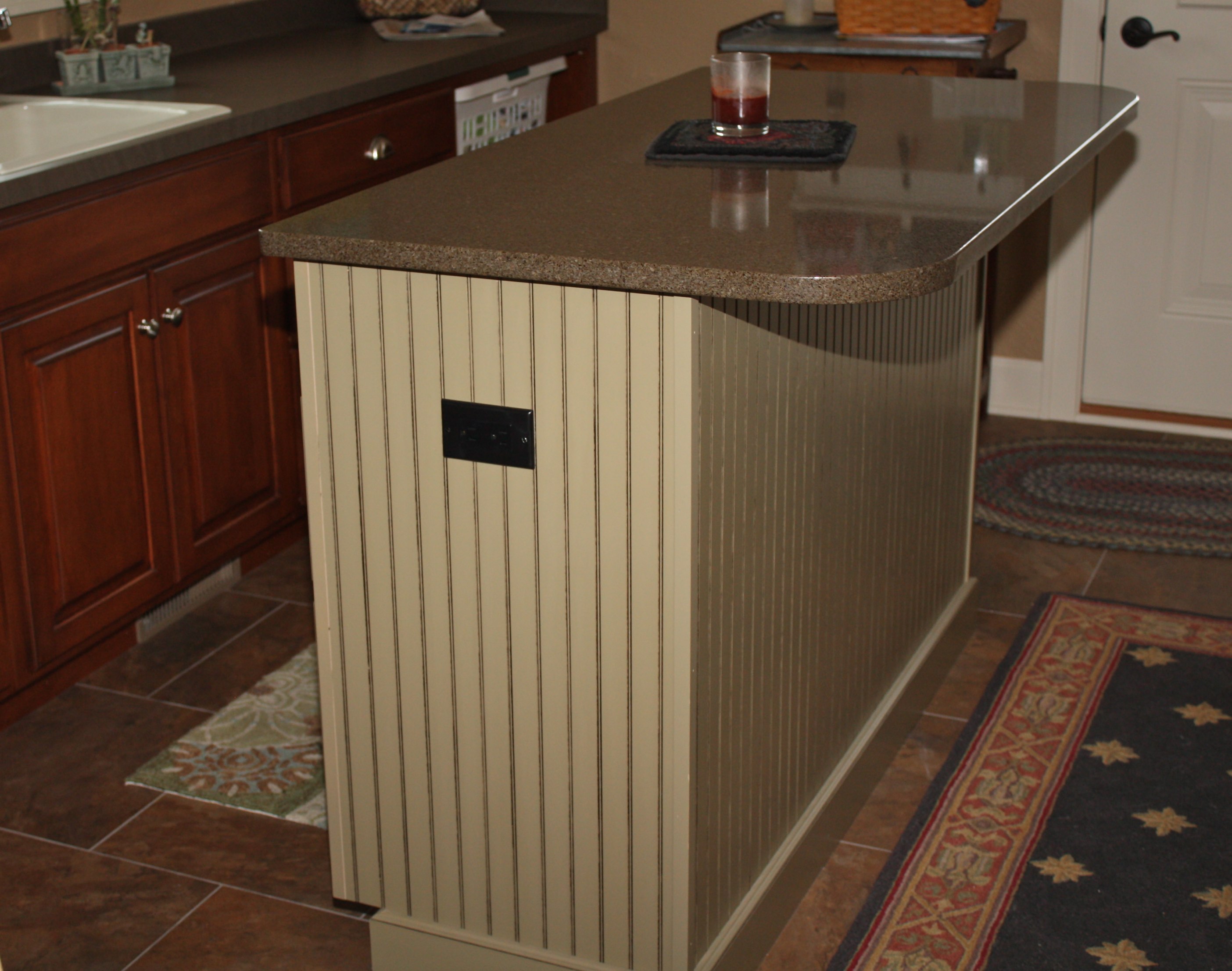 Ironing Board. Bulky ironing boards can get in the way so store them in a customized wall cabinet, for example, or pull-out drawer that's ready to work when you are. Simply close them back up and, voila, a tidy room appears.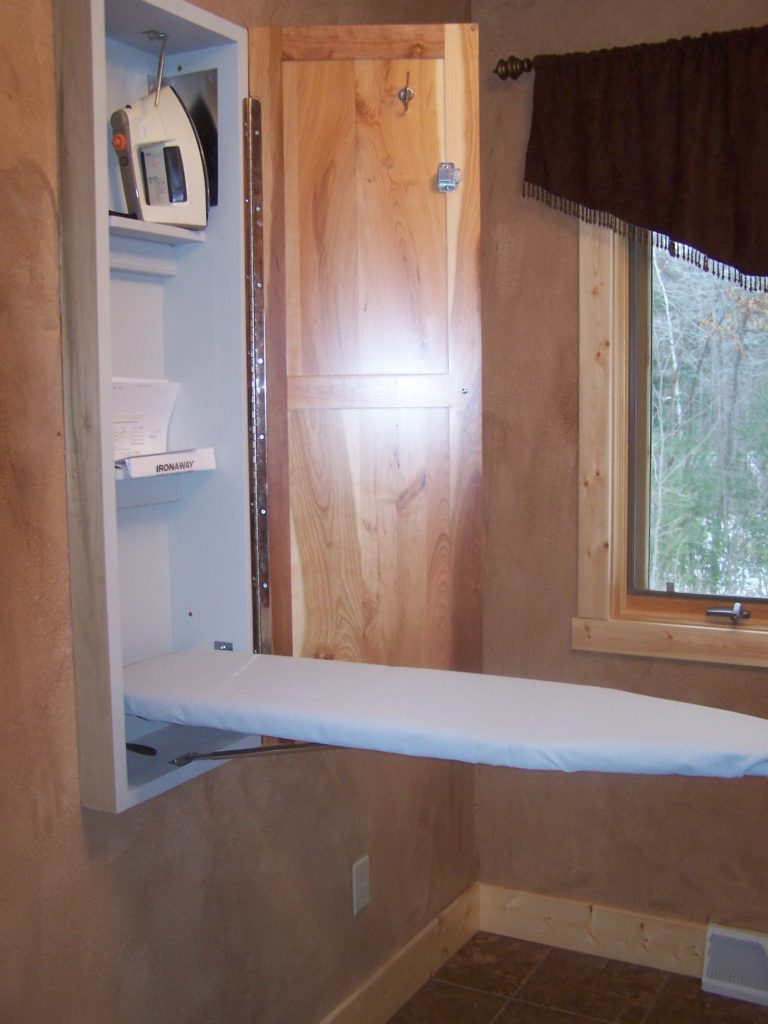 Utility Sink. If If you're done with the gigantic laundry tub look and want something more sophisticated as well as functional, opt for a farmhouse sink, Blanco granite sink or a stainless steel one with a gooseneck pull-down sprayer.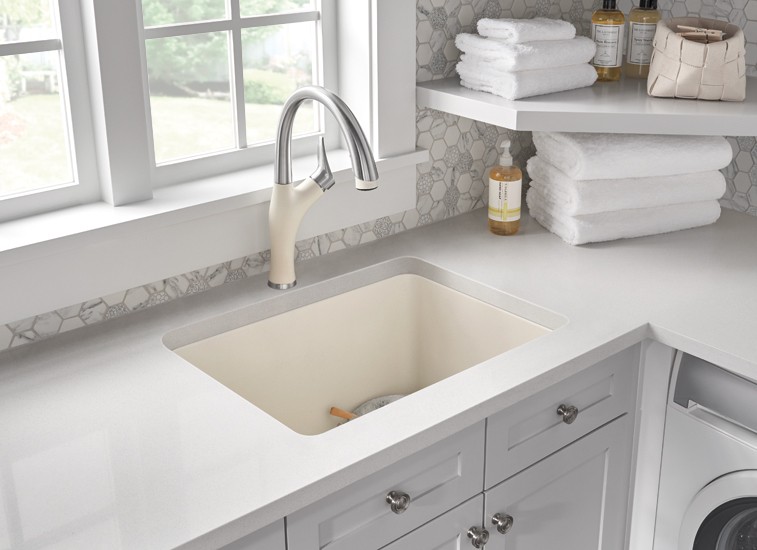 WHERE TO GET MORE IDEAS 
If you'd like to see more laundry room ideas, check out our Facebook page @switacabinetry. For your next remodeling project, contact us at Swita Cabinetry to help you get started: call 715-693-2670 or email karla@switacabinetry.com.
---

BY KARLA SWITA

Karla is married to Pete and together they own and operate Swita Cabinetry.