Study nature, love nature, stay close to nature. It will never fail you.
-Frank Lloyd Wright
Forget about the Brady Bunch kitchen with orange countertops and avocado accents. Mid-century modern is so much more than color. The lasting appeal of the iconic style is rooted in its simplicity and connection to nature. Clean lines, open airy spaces and natural materials give the popular movement staying power.
You'll never go wrong when incorporating the following signature elements of modernism into a kitchen remodel.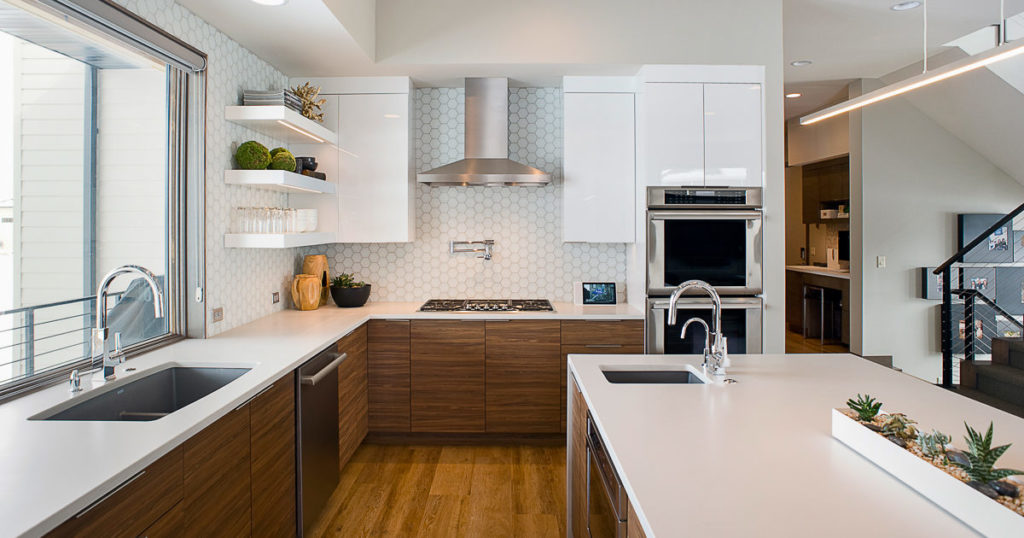 Natural Hardwood Gives Strength and Style



First, start with solid handcrafted cabinetry of fine woods that rely on grain pattern for ornamentation. Quarter sawn oak and cherry are timeless choices. Choose decorative drawer pulls and door knobs with simple geometrics for example.

Keep it Simple with the Classic Slab or Mission Door



Flat, rectangular cabinet doors are hallmarks of the 1950s and 60s kitchen. However, if that's too plain for your taste, opt for Mission style doors with stile-and-rail frames. This design is closely associated with the hand-crafted artisanship of American Shaker and Arts and Crafts.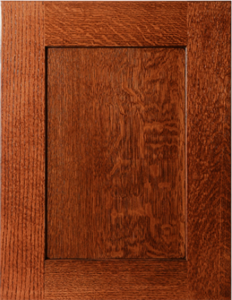 Enjoy the Freedom of Open Floor Plans 



Light and airy living spaces and kitchens create a comfortable atmosphere for cooking and entertaining. So, if you enjoy these activities, then eliminate walls like Frank Lloyd Wright did with his famous architecture that promoted floor plans with an uninterrupted flow.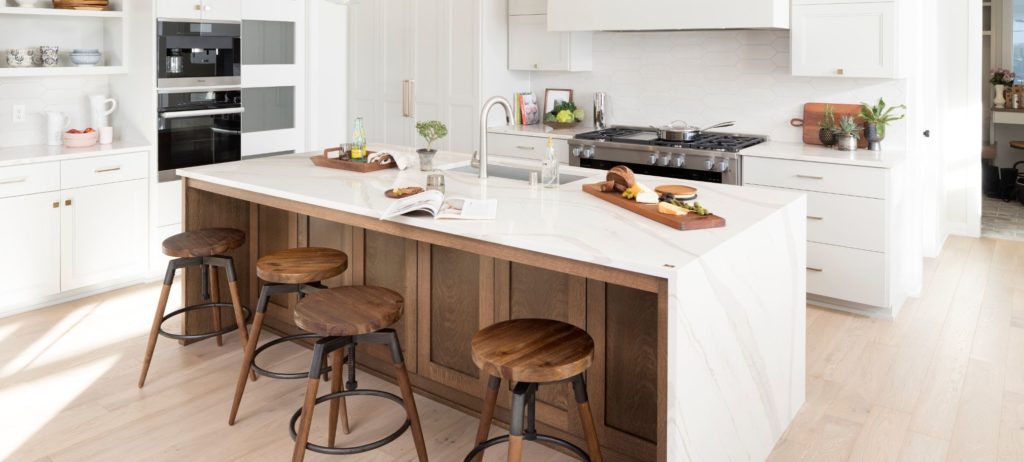 Add Islands for Multi-tasking



Less walls could mean less cabinet space, but not if you introduce the island. You'll gain a substantial workspace and lots of storage. And, if you really want to up the wow factor, consider the waterfall countertop. Cambria quartz has mastered this look with the waterfall edge that runs vertically down the sides, linking the floor to the cabinetry in a seamless, fluid manner.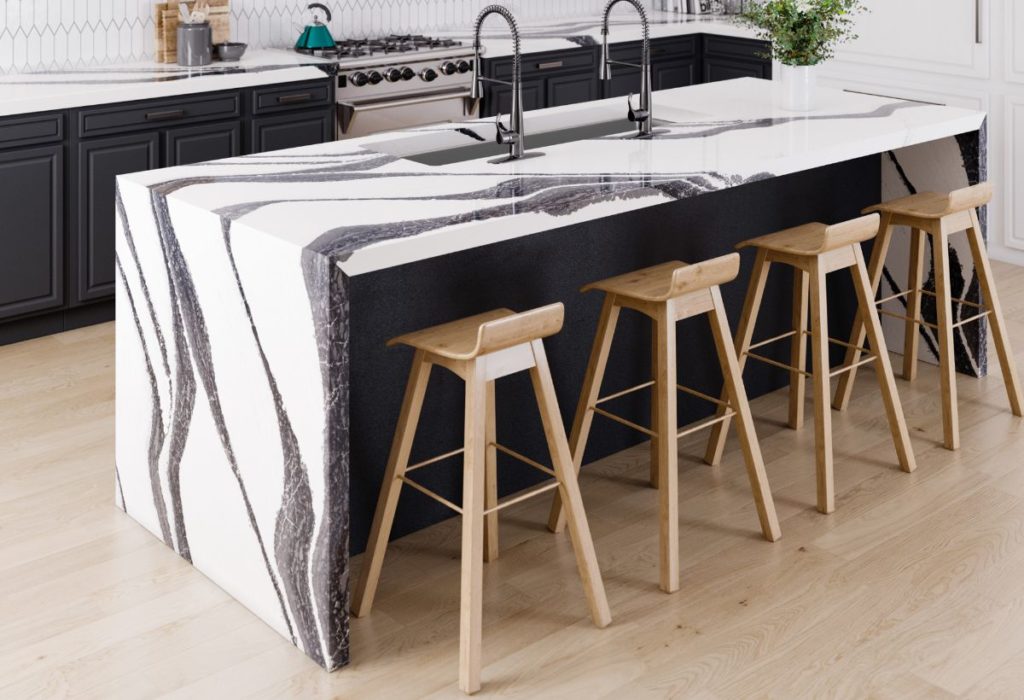 Hang Lights and Friendly Floating Shelves



Live edge wooden shelves have become a popular alternative to enclosed cabinetry. Used between upper cabinets or in corners for example, they can add a vibe of spaciousness or break up the monotony of a long row of cabinets.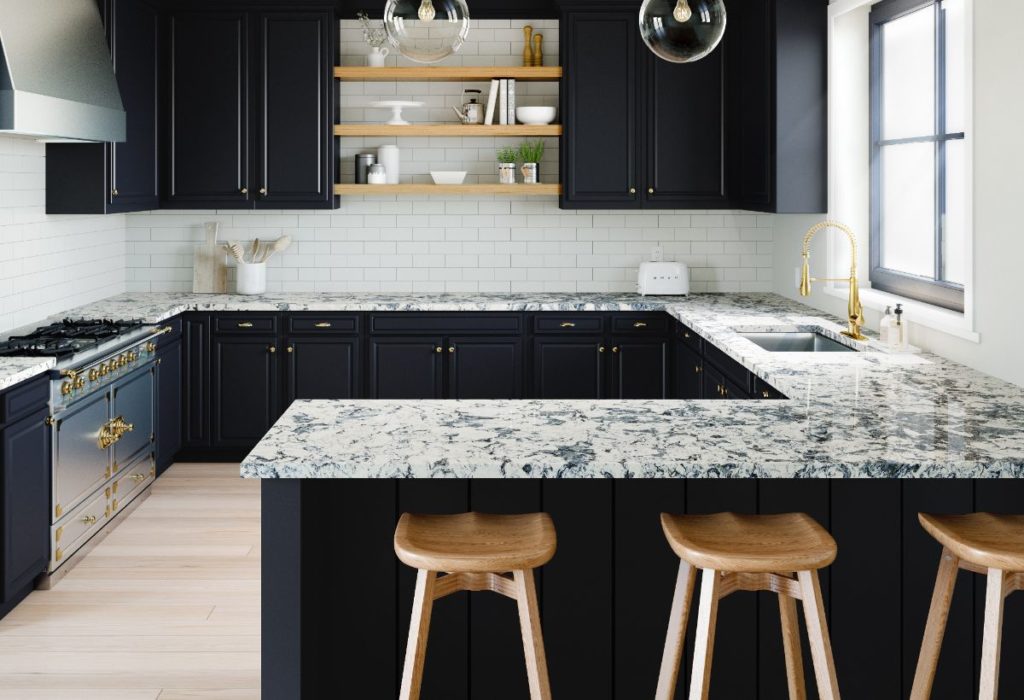 Incorporate a Console for More Storage



You can't talk about mid-century modern interiors without mentioning the console table. The era of convenience and leisure produced furniture that made household items, like beverages and record players, readily accessible. So, go ahead and add a stylish peg-leg console—a.k.a buffet table or sideboard—to your dining or living space. And, if you're lucky enough to have one of these vintage gems in storage, upcycle it with a fresh coat of Chalk Paint®. Annie Sloan offers a beautiful palette of colors that'll honor your mid-century style with Barcelona Orange, Olive and Napoleonic Blue.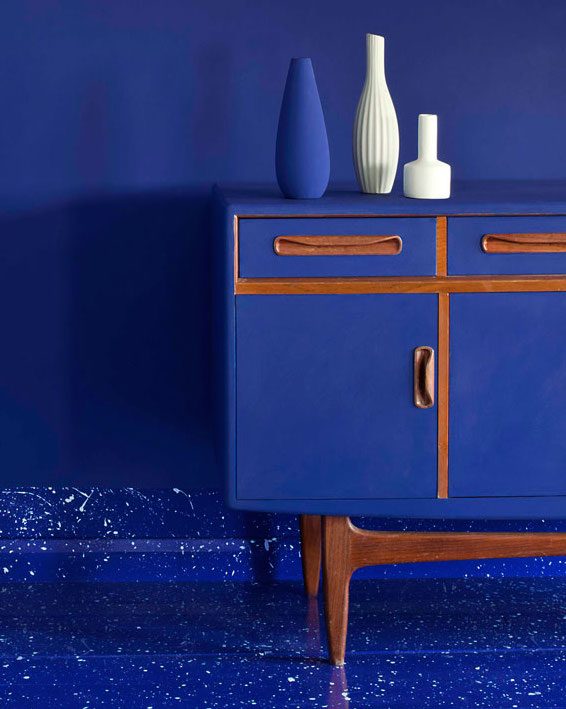 Combine Colors and Materials for More Intrigue



Natural woods and pops of color can create harmony in a kitchen just as gazing at a field of flowers  can. For example, a navy blue island or painted lower cabinets with natural upper cabinets add visual interest. Walnut inset doors and drawers surrounded by painted face frames are distinguished looking. Bold flowing patterns in countertops like Cambria's Luxury Series are in high demand right now.
In short, you'll create a Mid-century modern look in your kitchen makeover if you incorporate clean lines, open airy spaces, natural materials and modern cabinetry.
WHERE TO GET MORE IDEAS 
Visit our Facebook page @switacabinetry or sit down with us at
our showroom in Mosinee. Call 715-693-2670 or email karla@switacabinetry.com.
---

BY KARLA SWITA

Karla is married to Pete and together they own and operate Swita Cabinetry.